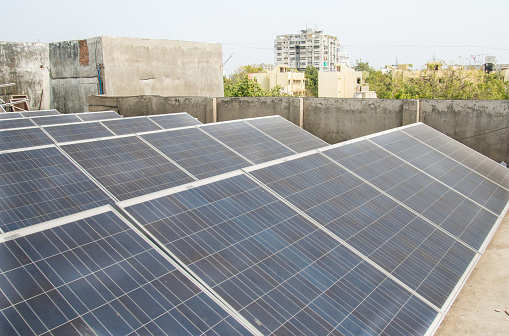 July 04
New Delhi: Solar power developer ACME today announced it has bagged the contract for a 600 Megawatt (Mw) Solar Photo Voltaic project in a reverse auction conducted by Solar Energy Corporation of India (SECI) at a tariff of Rs 2.44 per unit.
With this contract, ACME's portfolio exceeds 3.8 Gigawatt solar PV installations across India with an operational capacity of 1.7 Gw and 2.1 Gw solar projects at different stages of development.
SECI had invited solar tenders with a cumulative capacity of 2,000 Mw to be executed at any location in India. A total of 8 companies had qualified for the tender with an aggregate capacity of 2,950 Mw. ACME and Azure, another solar firm, had bid for the highest capacity of 600 Mw each.
The company also said it is targeting its capacity to reach 7,500 Mw by 2022.