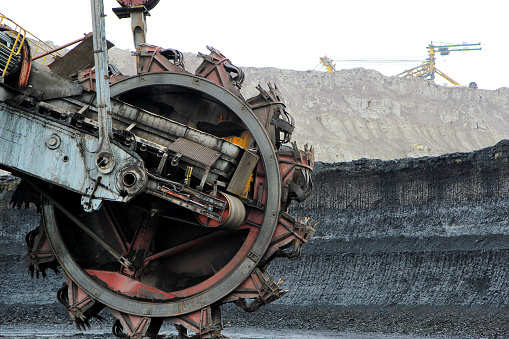 October 26
New Delhi: The government has allowed captive coal block owners to sell 25% of their production in open market and provided some flexibility in coal output as it kick-started a fresh round of captive coal auctions on Thursday after a gap of about 15 months.
The coal ministry has invited tenders seeking bids for 18 captive coal blocks to non-power plants in Jharkhand, Madhya Pradesh, Maharashtra, West Bengal, Odisha and Chhattisgarh.
"The successful bidder shall utilise a minimum of 75% of the actual production in the specified end use plants and is allowed to sell up to 25% of the actual production in open market. No additional premium will be charged on such sale in the open market," the bid guidelines said.
In India, coal mining has been a regulated domain with no scope for diversion from the attached end use.
The changes in the bidding norms have been made based on recommendations from an expert panel led by former central vigilance commissioner (CVC) Pratyush Sinha. The committee was set up after two rounds of coal mine auctions were annulled due to tepid response from steel companies.
The ministry has issued two tender notices inviting bids for allocation of coal mines.
While six blocks have been reserved only for iron and steel sector in the sixth tranche of auction, another dozen coal blocks have been offered to the iron and steel, cement and captive power plants in the seventh tranche.
The mines on auction include Rohne (Jharkhand), with 192 million tonnes of coal reserves, and Jamkhani (Odisha), with 115 million tonnes coal. The winners of these captive coal blocks will also have flexibility in coal production. Currently, owners are penalised if the captive coal mines do not reach the production milestones as per schedule.
"The successful bidder shall produce coal not below 80% of scheduled production in a year in opencast mine and not below 70% in case of underground mine subject to the condition that successful bidder shall not produce coal less than 90% of scheduled production in any five year block in opencast mine and 80% in case of underground mine," the revised norms said.
The last date for bid submission is November 28 and the auctions are likely to commence in mid-January, a senior coal ministry official said.
Other recommendations of the Sinha panel, including a suggestion to bid the mines on revenuesharing model, will require Cabinet nod or amendments in law.
The coal ministry in July last year indefinitely deferred the fifth round of captive coal block auctions citing lack of demand from steel makers.
The fourth round of coal mine auctions was also cancelled in 2016 due to lack of adequate number of bidders.