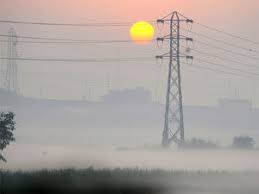 May 04
New Delhi: Lenders to the power sector led by State Bank of India (SBI) have decided to float a fund to take over 14 stressed power plants of companies such as KSK Energy, IndiaBulls and RKM Powergen. The decision is aimed at preventing power generation projects from going into liquidation, receiving better valuations for them and securing speedy resolution.
In a meeting called by SBI in Mumbai on Wednesday, it was decided that the lenders will have to make investments according to their exposure in each power project, sources close to the development said.
The lead lender in every project will invest Rs 10 crore while co-lenders will bring in equity on pro-rata basis of their exposure to the project. The scheme provides for getting the debt of each project rated by credit rating agencies, an industry insider privy to the development said on condition of anonymity.
The rating will identify the sustainable and unsustainable portions of each project. While sustainable debt will be converted into equity, unsustainable portion of the debt will be taken over by the lenders and new and old promoters.
Existing promoters of the projects may be asked to take a hefty haircut and also bring in fresh equity to retain controlling stake, the industry insider said. The scheme has sought waiver of transmission penalties during ownership change and early regulatory approvals to favour new promoters. "The total debt will be divided into sustainable and unsustainable portions. The debt rated lower than RP4 will be unsustainable," the source said. Experts said the move will be beneficial to lenders as well as promoters as it will be less time consuming and offer better valuations than liquidation.
"But finding bidders who have the appetite to park the assets that have no coal and no PPAs [power purchase agreements] till they find fuel and sign contracts will be difficult," said an industry official.
The lenders are trying to work out the scheme in the next three months. They are concerned about a notification issued by the Reserve Bank of India on 'Resolution of Stressed Assets – Revised Framework' on February 12 that mandates banks to classify even one-day delay in debt servicing as default and find a resolution in 180 days. After 180 days, the projects will have to be referred to the insolvency tribunal. Some of the power plants are likely to turn to National Company Law Tribunal (NCLT) in September.
Currently, more than 75,000 mw of power generating assets, either under operation or under construction, are severely stressed due to lower availability of coal, lack of PPAs and delays in regulatory clearances. The government is reviewing 34 stressed thermal power projects with an estimated debt of about Rs 1.77 lakh crore.
Power minister RK Singh has already written to finance minister Arun Jaitley seeking amendment of the RBI's circular. Power secretary Ajay Bhalla has also written to RBI governor Urjit Patel on the issue. The power ministry is also trying to hold a meeting with Patel to discuss the concerns.
According to the revised framework, projects with interest or principal overdue starting from one to 30 days will be categorised as 'special mention accounts category-0' (SMO-0). The most stringent change in the framework is that all the lenders have to agree upon a resolution that has to be reached within 180 days.