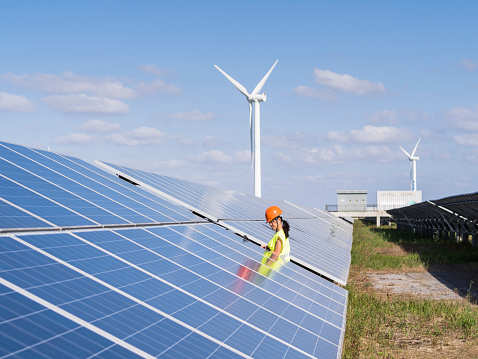 May 20
Nagpur: Maharashtra Electricity Regulatory Commission (MERC) has issued tariff order for renewable energy sources in the state for 2019-20. While tariff for wind energy has been reduced, that of the solar power has increased. This is strange as solar rates in the country have gone down sharply.
The tariff for solar power is at Rs3.29 per unit. This tariff will be applicable for projects where the cost of land and transmission system has been included in the capital cost and not provided free by the discom, mainly Maharashtra State Electricity Distribution Company Limited (MSEDCL).
The state discom had signed power purchase agreements (PPAs) with private developers for solar power at just over Rs2.70 per unit. MERC tariff is thus far higher than the market rates. MSEDCL had requested the commission to consider the PPA rates, but the regulator rejected its demand.
The commission has finalized the tariff for rooftop solar projects at Rs3.79 per unit. It is 50 paise per unit more than that in 2018-19. If no safeguard duty is paid by a solar project developer in spite of import from China or Malaysia, then Rs0.18 per unit will be deducted from the tariff. This rate is not applicable for rooftop solar projects under net metering mode.
MERC has fixed the tariff of solar thermal projects at Rs11.15 per unit. The tariff for wind energy projects has been fixed at Rs2.52 per unit, based on the auction conducted by MSEDCL. This is 35 paise per unit less than the tariff of Rs2.87 per unit in 2018-19. The reduction is due to overall fall in wind energy rates in the country.
MERC has considered the useful life of small hydro projects including micro-hydro projects to be 35 years. It has fixed the tariff for biomass projects at Rs7.83 per unit. It has fixed component at Rs2.28 per unit while the variable charge is Rs5.55 per unit.