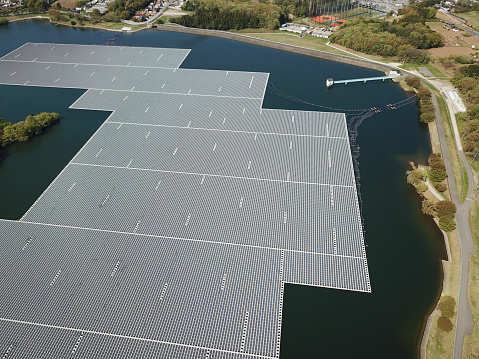 March 20
New Delhi: NTPC Ltd's Kawas has become first power unit in the state to install 1MW grid-connected floating solar project, which is likely to be commissioned in April 2019.
Debashish Das, NTPC director, Kawas, told reporters, "The work to set up the grid-connected floating solar project on Kawas campus was going on for the past six months and is nearing completion. The project is all set to be commissioned in April 2019. This is first floating solar power project in Gujarat."
Das added, "In the coming days, additional 40MW solar power project and waste-to-energy project of 12MW are likely to be commissioned at NTPC. This will add up the solar power generation capacity at NTPC."
He said NTPC and Surat Municipal Corporation (SMC) have signed an MoU for setting up the waste-to-energy plant at NTPC for converting about 1,000 metric tonne of organic waste to energy. The work with regard to energy to waste plant is going on and that it is likely to be completed soon. Meanwhile, NTPC will be requiring about 1,000 MT of organic waste on daily basis for smooth operation of the plant.
Das said, "SMC will have to segregate organic waste at source and then supply to the plant at NTPC."