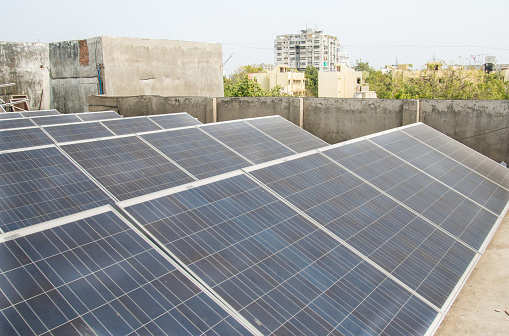 December 24
JAIPUR: Solar power project developers breathed a sigh of relief after the GST Council on Saturday clarified that renewable energy devices and parts will be taxed at 5%, while the services will attract 18% GST. In the absence of clarity, tax officials had asked the developers to pay 18% tax which had forced many companies to delay the projects.
While clarifying the tax rates, the council said certain disputes have arisen regarding GST rates where specified goods attracting 5% GST are supplied along with services of construction etc and other goods for solar power plant. To resolve the dispute the Council recommended that in all such cases, the 70% of the gross value shall be deemed as the value of supply of said goods attracting 5% rate and the remaining portion (30%) of the aggregate value of such EPC contract shall be deemed as the value of supply of taxable service attracting standard GST rate.
But the industry is still not clear as to the effective date of the new rates. Sunil Bansal, general secretary of Rajasthan Solar Association said, "We are not sure if the on-going projects will be subject to the new tax slabs or not. We expect the Council bring more clarity on this. Solar sector growth has been hampered in the past six month due to this confusion."
Before the GST regime, the supply of solar power generating system and ancillary equipment involved payment of concessional rate of excise duty on manufacture of goods and service tax on erection & commissioning portion of the contract. The supply of goods was exempt from payment of VAT.
After GST regime came into force, supply of goods were covered under various schedules as regards to rates. While supply of renewable energy devices and solar power generating systems placed under 5% tax slab, services attracted 18%.
Since contracts involved both component of devices and services, the tax rate created confusion leading the tax authorities to demand at the highest rate of 18%.